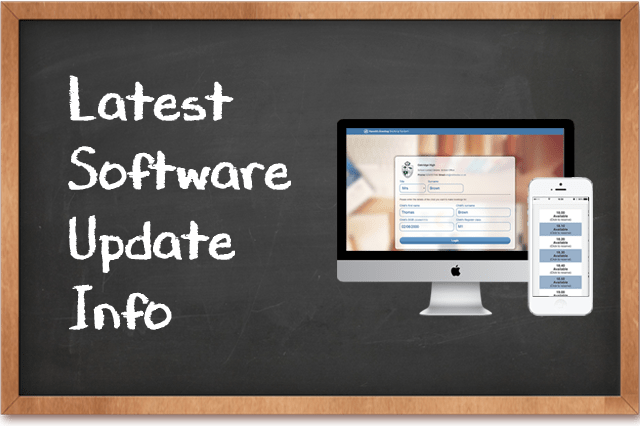 Good morning,
We've had a very busy term. We've helped several hundred new customers set up and run their parents' evenings with us, since the start of the academic year. We've visited Aberdeen City, Aberdeenshire, Edinburgh, North Lanarkshire and West Lothian Councils to run group training sessions for their schools. We've started work on some new bolt-on applications which will help schools with other tasks that needed an electronic/web solution (more on that in due course) and of course we've been developing our little hearts out, as ever, to ensure that customers receive the most functional, best developed and most innovative parents' evening solution available. Why? Because we invented online booking for parents' evenings, and we're dedicated to changing how they're run, for the betterment of all involved.
The software 'build' we'll be launching next features some nice changes, including being able to add parents to existing students more easily (helpful for schools whose database doesn't provide both parents automatically), some mobile user-interface updates, to help parents make their bookings more easily, and perhaps most impressively, an artificial intelligence system, built in collaboration with Edinburgh Napier University, that helps schools set up parents' evenings with confidence that they've not made a mistake in their new event's chosen settings.
Soon we'll be adding a single sign-on (SSO) integration for Firefly Learning's virtual learning environment (VLE), so that schools who utilise this extremely impressive school learning tool will be able to have their parents login and make parents' evening appointments seamlessly, without need for a username or password.
We've also finished work on integration with three of Groupcall's products, such as Messenger (schools who use this can track the messages their parents send to parents, and have those messages come from Groupcall directly), Xpressions (messages will go to parents via push notification, and parents can login and make their appointments by single sing-on/without username and password) and Xporter on Demand (giving schools even more control over their datasharing, helping set up events even more quickly).
Next up: We'll be visiting one of Scotland's most prestigious secondary schools to film a new advert. We'll also be talking to the head teacher about how we're helping their school launch a new way of running parents' evenings, that makes them more efficient, that can only be run using our software. It's our sincere hope that this school's new plans are a huge hit and that we can help roll the idea out to other schools in due course.
Behind the scenes we'll continue working hard to bring schools new features (such as a booking wizard for the admin area, some improved changes to the event statistics we capture, and a completely new website design that will give us a new look for next academic year).
Wishing all of our customers lots of success as this academic year rumbles on.
Netmedia.