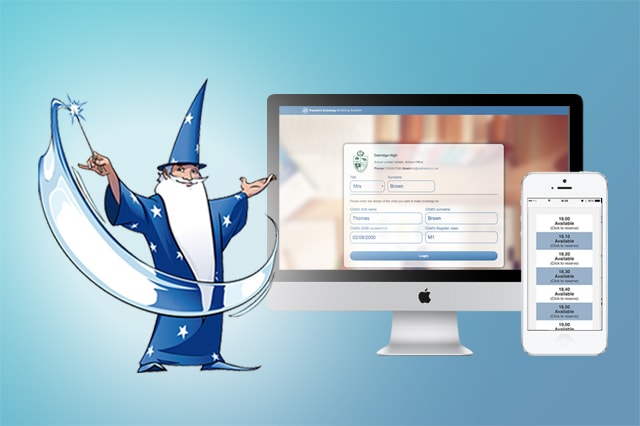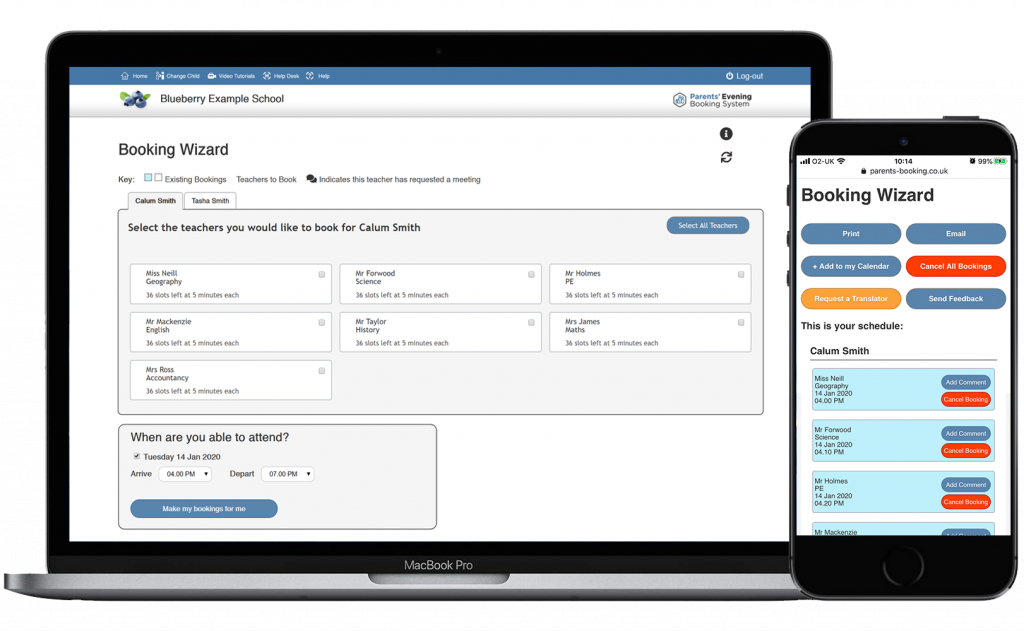 An exciting and game-changing software development has been turned 'on' today. We call it the Automated Booking Wizard. And we're excited to bring it to you. As customers will know from our communications prior to the holidays, we have been working hard on this latest innovation for some time. We're very pleased to announce this innovative booking option for parents which moves the concept of online booking forwards and further into the twenty-first century.
Parents will now be able to make their appointments in one click (without having to make them one teacher at a time, although this option will still exist for those who prefer it). Those parents with a number of children, or those parents who are late to book and who find availability difficult to come by, need only click the 'Make My Bookings For Me' button to be send the most efficient route around their appointments in one click. Anyone who has spoken to us, either when signing up, enquiring, through our support team or just as part of a general chat, will know that our ambitions for this, our flagship product, are boundless.
The Automated Booking Wizard is simply an example of the ways in which we're continuing to innovate and broaden the scope of online booking when it comes to parents' evenings. We will look to our customers and their feedback, their suggestions for further improvements and we look forward to you seeing our future developments once they're a little further along the development process.