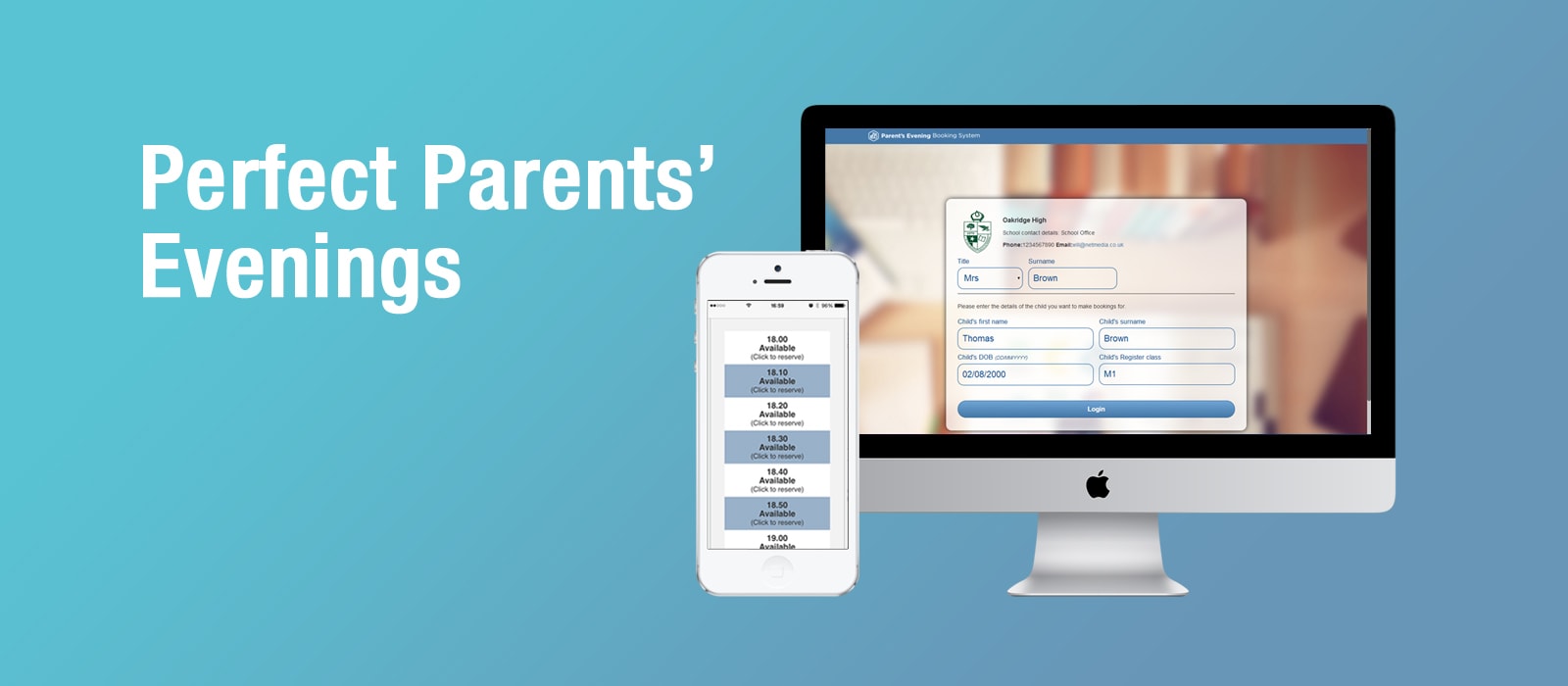 After an enormous amount of hard work, the development team tonight launched the much-anticipated new version of the Parents' Evening Booking System. This version is comprehensive in its changes. Not only has the design been given a major overhaul, but functionality is significantly extended, bugs are fixed and new tools and gadgets have been added. We are proud to announce that we have added further integrations, allowing us to service even more schools and colleges, while also breathing new life into the help files and video tutorials.
This update has been the brainchild of our customers as much as our own team and it would not have been possible without the input of all those who continue to help drive the product forward. From the major functionality changes or additions, every single item was a school suggestion. Of course, we have put our own twist on these and we've built everything with one eye on what current customers need and another on what we think they should have. We develop this way to stay ahead of the curve because we are true innovators and online parents' evenings are our passion. We want to revolutionise how parents' evenings are run in the UK, as customers will tell you.
Current customers, and all the e-mail addresses which we have for the colleagues at their schools, have been sent an e-mail tonight detailing all changes and what action to take in order to benefit fully from the changes. A number of schools will be required to download new Report Generators before running their next data update. Other schools will need to delete their data one last time before uploading new data. This will allow these schools to take advantage of our new parents and student linking system which, we hope, will be full-proof. The e-mail also details the many changes which we have made, allowing customers to click through to private pages on this website which will let them read more about the new or changed features.
We all hope that our exciting new update is a fantastic addition for customers. We hope that all of our customers and their parents enjoy the changes and we hope that this helps us take a strong step towards being the UK's solution to parents' evenings.