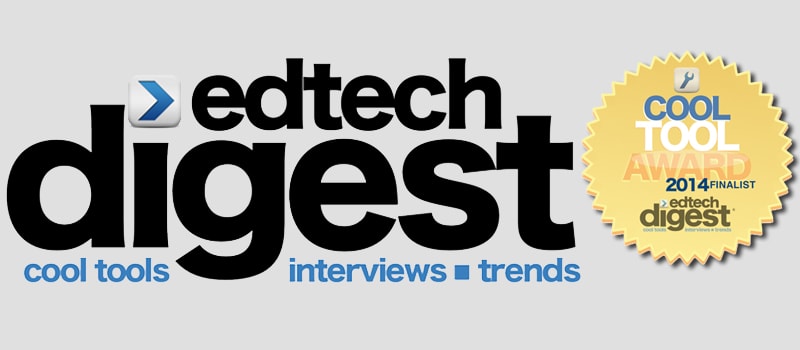 We are delighted to announce that the EdTech Digest has nominated us as a finalist in its Awards for 2014. The distinguished awards program's modus operandi is to recognise and award outstanding solutions—and, as they say, the best and brightest minds—in education and technology. We have been shortlisted as a finalist for the Cool Tool award which recognises new, emerging and established technology solutions for education. It's fantastic to have been shortlisted and simply for being considered along with a series of other fantastic education solutions. A full list of this year's award finalists can be found at http://www.edtechdigest.com and the winners will be announced on March.
About EdTech Digest EdTech Digest is a leading source of cool tools, in-depth interviews and notable trends in the education and technology space. Featuring movers and shakers in and around education dedicated to making a difference for our future generations, read it online at http://www.edtechdigest.com.
For more information about EdTech Digest, please visit http://www.edtechdigest.com.