New for 2021, we will require schools who use RM Integris to go to their Datashare and update the permissions that Parents Booking requires.
The permission we have changed that requires this is the teacher e-mail field. Long time users of Parents Booking will know that we have not required a teacher e-mail in the past, with teachers having shared a login, however it's easier for us to import the teacher e-mail address and have you click a button to send teachers a username and password, which is why we now request this field when you upload your data to Parents Booking.
Please note that our Privacy Policy does make reference to the fact we now collect the teacher e-mail address from school management databases, like RM Integris.
Below are the steps required:
Got to the Datashare area in Integris and search for the Parents Booking tile. It will be marked with an 'Attention Required' (screenshot below), rather than the 'Access Granted' message that you would normally see.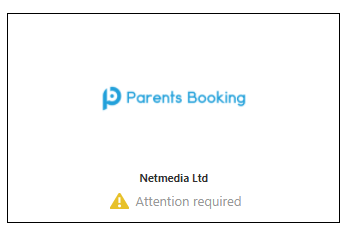 Click on the tile. You will be presented with the below to accept the new permission.
Please also check that the new e-mails fields are ticked. Click on the hyperlink 'Staff email addresses'. You will see the fields for that permission and StaffEmail > PrimaryEmail needs to be ticked.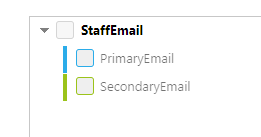 Once you have completed these steps you will be able to upload data to Parents Booking again, and we will start to show your staff e-mail address against their accounts on the Teachers page, allowing you to set up their logins in just a few clicks. This is especially helpful if you are having video meetings.