We plan to release a big software update very soon, which will principally change the logic of how to set up the teachers for parents' evenings (including how to share a parent's appointment with multiple teachers, to divide bookings between two teachers where they share a class). We're just dotting i's and crossing t's, there are lots of factors to test.
In the meantime we have released the below new features today, with there being no need to delay their release any longer:
1. You can now easily transfer appointments from one teacher to another using the "Share or Transfer Appointments" button in Manage Bookings.
You'll also see a 'Select All' button above each teacher's schedule to make selecting multiple/all appointments easier.
Sharing appointments means both teachers can join the same meeting. Transferring moves selected appointments from one teacher to another (where the second has free appointments to take these).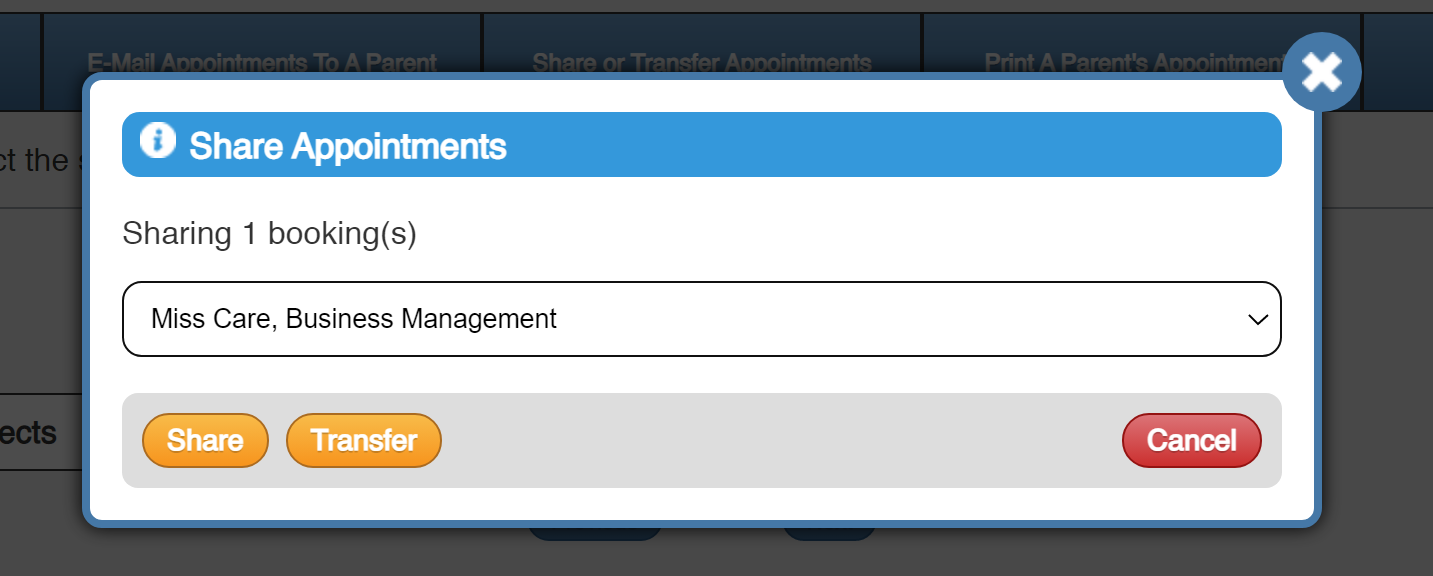 2. Parents can request a telephone call rather than a video appointment, where schools allow them to.
Schools turn on this feature when they set up their parents' evening. The parent is asked to tick a box when making their appointments, if they want to ask for a telephone meeting rather than a video meeting. This is then shown as a notification on the teachers' appointment schedule.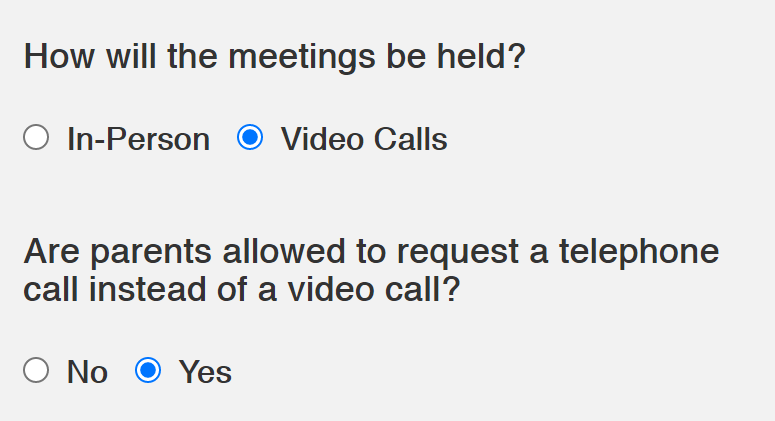 3. Parents and teachers now have a 'video meeting help' button that they can click, from their video meeting room, if they're having problems connecting to their video meeting.
The instructions provided today will soon be replaced by a new diagnostic tool that Twilio, our video meeting provider, has very recently released.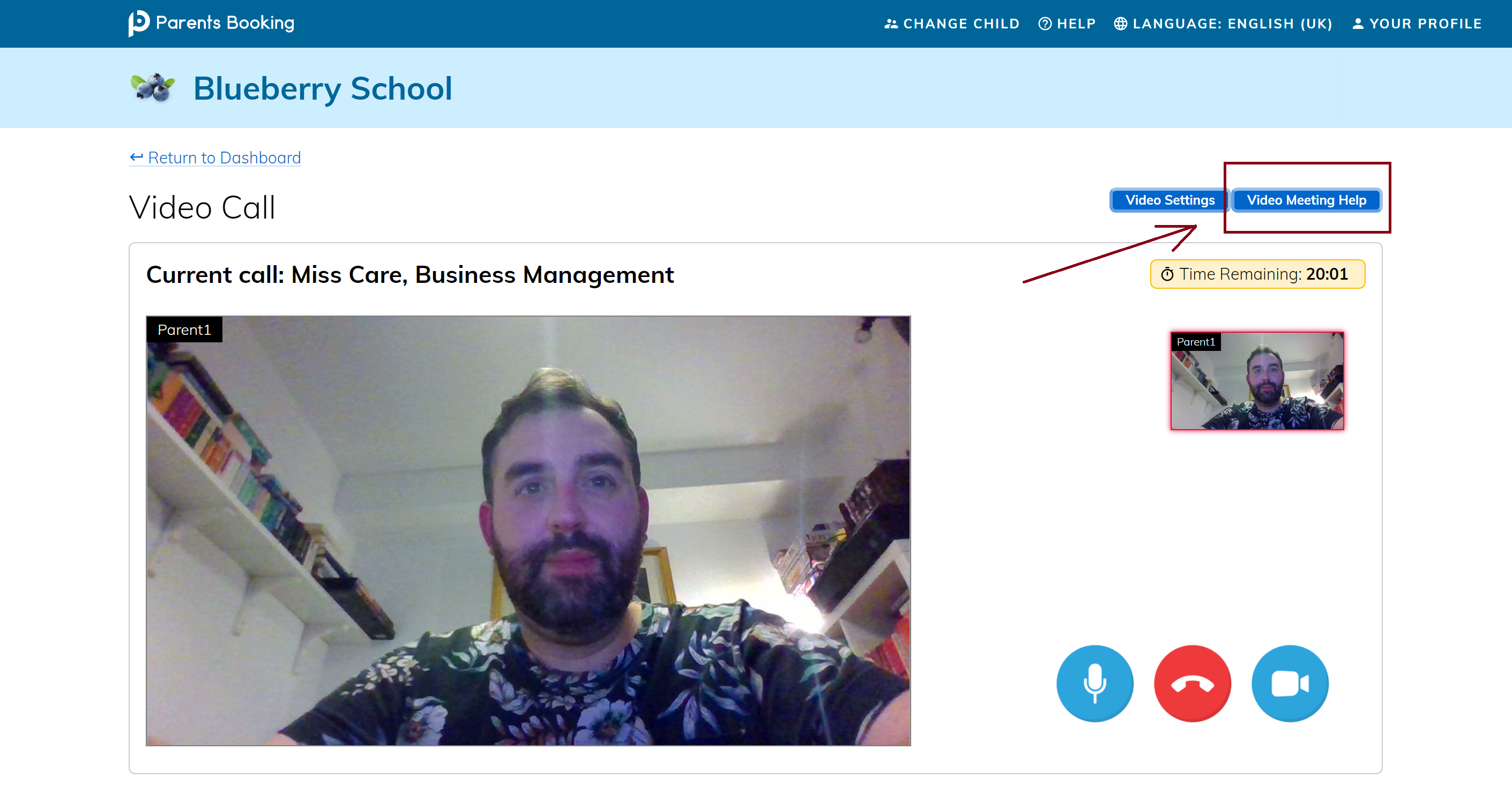 4. Teachers can now easily see who has not booked appointments with them yet, by clicking the "30 slots available for 28 pupils" type 'calculator' on their schedule page.
It is our intention to expand on this by allowing tecahers to send parents a reminder email directly from this pop-up in due course. For now, teachers can use the Manage Bookings > Send Request to Parent feature to directly message a parent.

5. Your automatic data import can be set up to run scheduled searches for new students, and to identify 'leavers'.
This will not refresh the teachers/classes throughout term, because we don't want to overwrite customisations you've made, but it will help keep on top of the students, adding new students to their teachers and making them easier to add to live parents' evenings if such a scenario presents itself.
N.B. We still suggest you use the 'Upload Data' button before setting up new parents' evenings, to import the latest database curriculum/class teacher assignments.